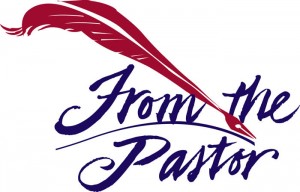 August, 2019
"The Twelve — Together"

The twelve Apostles were an interesting crew for God to choose. They came from a variety of life circumstances. Some were very outspoken and others were more introverted. They had differing occupations, including fishermen and tax collectors. But Jesus spent extended times in prayer before choosing twelve to be called Apostles.
One thing they had in common was Jesus. Jesus called them to follow him; to be with him; to listen to his teaching, to witness his miracles, and to make disciples of all nations. They pursued Jesus with determination.
Sometimes it was exciting to see what God did through the hands of Jesus and even what God did through their own hands. Sometimes it was troubling and frightening to witness the Lord's anger and to hear him say things that did not make sense. But they followed hard after the Lord and they did it together.
Going hard after the holy God and helping each other endure to the end are absolutely crucial priorities for Christians. Meeting together to stir each other up to love and good works is essential for spiritual health as Christians.
Experiencing true Christian community is vital. It is so important that John mentions having fellowship with one another along with the being purified by the blood of Jesus.
But if we walk in the light, as he is in the light, we have fellowship with one another, and the blood of Jesus, his Son, purifies us from all sin. 1 John 1:7
So, let me encourage you to "encourage one another and build one another up, just as you are doing" 1 Thessalonians 5:11.
Together with you in Christ,

© 2011– Jamestown UMC, All Rights Reserved