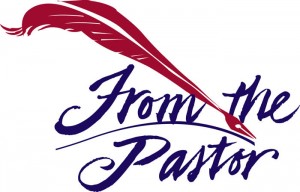 April, 2018
Before the Cross and After the Rssurrection
Easter is a victorious day in the life of the church. When we leave worship on Easter we can feel like we are on top of the world. Jesus has conquered sin and death. We are victorious in Christ.
Before the cross, the hostility against the disciples could be deflected to Jesus. They may have suffered some ill will, but the real hostility was directed toward Jesus. He was the leader; the one out front; the one doing most of the talking. They may have been ridiculed, but it was because of what Jesus was saying and doing.
But after the resurrection and ascension, they were the ones sharing the message. They were the ones who would be persecuted. They were the ones who gave their lives for Jesus and the Good News.
Our celebration of the Resurrection of Jesus is about victory, and it is right and good. And the victory we experience is something real and permanent. But we, like the first followers of Jesus, may face misunderstanding, opposition, and even persecution and death for the faith. But by faith in Christ Jesus and his substitutionary death and resurrection, we have victory over sin and the grave.
You may have heard the story of two men who are standing in front of a painting called Checkmate in an art gallery. In the painting, a man is playing chess with the devil. The devil is grinning ear-to-ear because he has the man cornered. The title of the painting, Checkmate, indicates that the game is over. The devil has won.
The first man looking at the painting wants to move on to other paintings in the gallery. But the second man, a chess player, wants to look at the painting longer, so he waves his friend on and tells him he will catch up later. The chess champion stares and stares at the chess board, then suddenly he steps back, flabbergasted. "It's wrong!" he exclaims. "There's one more move." He runs to his friend and together they look at the painting. "We have to contact the painter," the chess champion says. "It's not checkmate. The king has one more move."
After the cross, it seemed like all was lost. Jesus was dead. The devil thought he had won. But the King had another move.
When we meet opposition or even failure in our lives we may feel defeated, but the King has another move. The King has conquered. Don't give up. The early believers trusted the King to deliver them, if not in this life, then in the life to come. The King has another move.
Glory to the King!

© 2011-2018, All Rights Reserved