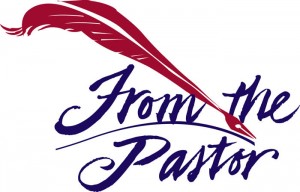 January, 2019
Transformation In Christ

It is interesting to think about the way we do or do not want to experience change in our lives. On the one hand we tend to resist change. It stretches us and can be difficult. On the other hand people make New Year's resolutions, which are all about changing our lives for the better.
As we begin the new year, as the Lord wills, I am planning to share some messages about being transformed – changed by the power of God in every area of our lives. My plan is to follow the themes from a campaign developed by Rick Warren and his associates called "Transformed: How God Changes Us." It will include the following areas of our lives.
Transformed in My Spiritual Health
Transformed in My Physical Health
Transformed in My Mental Health
Transformed in My Emotional Health
Transformed in My Relational Health
Transformed in My Financial Health
Transformed in My Vocational Health

As with any focus, this one seems orderly and can give the impression that it is all very straight forward and easy. The reality is that it will involve a process that can begin at any point but will involve a significant investment on our part. However, our investment will be matched and has already been superseded by God by his creative and redeeming power through Jesus Christ and by the power of the Holy Spirit.
I encourage everyone to invest in these themes, not only over the course of the next two months, but also throughout our lives, that God would be glorified by His transforming work.
In Christ,

© 2011– Jamestown UMC, All Rights Reserved