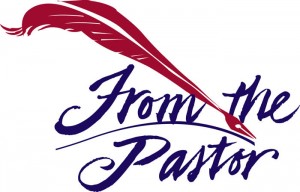 June, 2018
Considering the Greatness of God
We are continuing in a Summer Hymn Celebration, focusing on the Biblical truths contained in the classic hymns of faith. Some of the songs we now consider favorites, were not so popular in the time they were written, but their popularity grew as they changed through the decades. Such was the case for "How Great Thou Art."
"How Great Thou Art" is a Christian hymn based on a Swedish traditional melody and a poem written by Carl Boberg (1859–1940) in Sweden in 1885. It was translated into German and then into Russian and became a hymn. It was translated into English from the Russian by English missionary Stuart K. Hine, who also added two original verses of his own. The composition was set to a Russian melody. It was popularized by George Beverly Shea and Cliff Barrows during the Billy Graham crusades. It was ranked second (after "Amazing Grace") on a list of the favorite hymns of all time in a survey by Christianity Today magazine in 2001.
The author, Carl Boberg himself gave the following information about the inspiration behind his poem:
It was that time of year when everything seemed to be in its richest coloring; the birds were singing in trees and everywhere. It was very warm; a thunderstorm appeared on the horizon and soon there was thunder and lightning. We had to hurry to shelter. But the storm was soon over and the clear sky appeared.
When I came home I opened my window toward the sea. There evidently had been a funeral and the bells were playing the tune of "When eternity's clock calls my saved soul to its Sabbath rest". That evening, I wrote the song, "O Store Gud" ("O Great God").
It is good to take time to reflect and consider the greatness of God. Let me encourage you to take some time today or some special time this summer to "consider all the worlds" God's "hands has made." Then also think "that on the cross, my burden gladly bearing, he (Jesus) bled and died to take away my sin."
"How Great Is Our God!"
In Awe,

© 2011-2018, All Rights Reserved