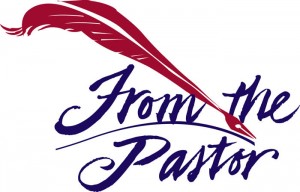 December, 2018
Mind Your Business

When I was young I remember children saying to one another, "Mind your own business." I don't know if they/we heard it said by the adults and we were mimicking them or if it was just something kids said to one another. It was probably mostly used when one child would try to correct another or when one would stand up for another who is being wronged.
It is good to consider whose business we are about. Are we called to simply mind our own business? Are we not to be about our heavenlyFather's business?
This Advent I plan to speak on "Minding His Business." In a series of messages we will look at how people surrounding the birth of Jesus were involved in doing God's business. Many of the people surrounding the birth of Jesus were involved in minding His business through passionate worship. Others demonstrated extraordinary love while minding His business. Others expressed exuberant joy. And all of them displayed faith-filled obedience in the course of minding God's business.
What might it look like for us to be about the task of "Minding His Business" for the rest of our lives? We might find ourselves in some interesting situations. But there is no doubt that we would also experience a deep sense of fulfillment and completion as we do the will of God.
I encourage everyone to spend some time reading the accounts of people being involved in God's business surrounding the birth of Jesus in Matthew 1:18—2:15 and Luke 1:5—2:41. Then as we read, let's consider how the Lord may be calling us to be about His business in our lives.
I pray that you all have a blessed Christmas.

© 2011– Jamestown UMC, All Rights Reserved