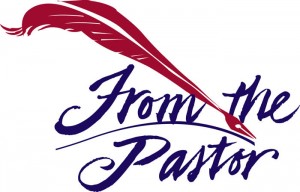 October, 2017
"Reformation and All Saints"
Reformation Day is one of the days that does not get a lot of attention as a holiday in the United States. On the 31st of October 1517, German monk, Martin Luther wrote to Albrecht, Archbishop of Mainz and Magdeburg, protesting against the sale of indulgences. He enclosed in his letter a copy of a document that later became known as The 95 Theses which he posted on the door of the All Saints Church. The 95 Theses were quickly translated from Latin into German and printed by the aid of the printing press invented about 75 years earlier.
Among other things, Luther objected to the saying, "As soon as the coin in the coffer rings, the soul from purgatory springs." The saying basically says that a person could be bought out of purgatory and into heaven.
The Scriptures say…
"For by grace you have been saved through faith; and that not of yourselves, it is the gift of God; not as a result of works, so that no one may boast" (Ephesians 2:8-9).
Luther rightly insisted that those who claimed, indulgences absolved buyers from all punishments and granted them salvation, were in error. God used Martin Luther's actions to reform the church and spark the Protestant Reformation. This year is the 500th anniversary of that spark.
One of the ways we can celebrate the Reformation is to thank God for the Scriptures that lead us into all truth and thank God for the Church that God reforms by the truth of God's Word through the power of the Holy Spirit. The last Sunday of October and the first Sunday of November, we will celebrate the Good News (Gospel) of Jesus Christ revealed through the Scriptures and the blessing of the fellowship of the saints through the Body of Christ, His Church.
All Saints Sunday is the first Sunday of November. We celebrate All Saints Sunday by remembering the saints (Christians) who have gone on before us and thank God for the way He has led others to impact our lives for the Kingdom.
We will need to prepare for All Saints' Sunday in two ways. First, we will need to remember to set our clocks back one hour the night before as Daylight Savings Time ends 2:00 a.m. Sunday, November 5. Second, we will be preparing for a time of remembering the saints during worship. We will recall the names of members or attenders who have passed in the last twelve months and we will also include others for whom I have provided pastoral ministry through funerals or memorial services.
Let's encourage others to join us in this special service and be prepared to share our love with those who have experienced grief in significant ways over the past year.
In His Service,

© 2011-2017, All Rights Reserved