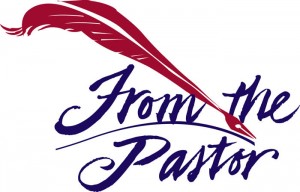 December, 2017
Christmas Practices
Many people from the congregation have read the book by Robert Schnase entitled Five Practices of Fruitful Congregations and a few may have read his companion book Five Practices of Fruitful Living. One is for the church as a body and the other is for individual Christians. As I thought about what to share in messages during the time leading up to Christmas, I began to see the five practices lived out by the people of God at the time of the birth of Jesus.
There were amazing expressions of radical hospitality from Elizabeth and Zechariah as they welcomed Mary into their home. Joseph also welcomed the expectant Mary into his love and home.
Passionate worship abounds as angels and humans celebrate the coming of the Messiah. Their joy is hardly contained as they worshiped with passion and joy.
Zechariah and Elizabeth demonstrated what a life of intentional faith development produces. Their righteousness was evident before God and humans.
Many of the people involved were prime examples of risk-taking mission and service. Mary, Joseph, and the shepherds all took risks to witness what God was doing through the birth of our Lord and Savior Jesus Christ.
And who can deny the extravagant generosity of the magi who traveled a long distance and invested in valuable gifts to offer to the One who was born the King of the Jews.
But all of these human examples pale in comparison to God's generosity and the ways God has welcomed the world in His embrace and invested in our faith development. Jesus took the greatest risk in becoming human to give us himself. How can we not be caught up in worship that is passionate and fulfilling?
Christmas is a time of great celebration. It affords us the blessings of peace and joy which the world longs so desperately to experience. This may be a wonderful time to walk across the room, the yard, or the store to share Christ's love with people you may never meet again. But it is worth the investment as we are swept up together into the arms of our merciful and loving God.
May the Lord bless you all with light and life this Christmas season.
In Christ,

© 2011-2017, All Rights Reserved