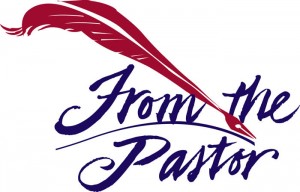 October, 2019
"¿Preparing for Christmas…?"

In the September newsletter I added a brief article about the 10:02 Prayer Focus. It involves setting an alarm on my phone to call me to prayer at 10:02 a.m. daily. It is the result of what is recorded in Luke chapter 10 verse two (10:02). Jesus said to the 70 disciples he sent out…
"The harvest is plentiful, but the workers are few. Ask the Lord of the harvest, therefore, to send out workers into his harvest field. Luke 10:2 NIV
I also recently read an article in which someone mentioned four types of prayers that he regularly engaged in.
On a daily basis, beg God for the souls of a specific list of people that you desire to see them come to Jesus. (Terry Teykl calls this his 10 Most Wanted list.)
Pray the Luke 10:02 prayer, asking God to raise up workers for the harvest itself.
Pray against strongholds that may be keeping people from opening their hearts to Jesus.
When the opportunity arises, pray with and for non-Christians. Pray for their needs so that they can encounter God in their own life.
This is October. We are almost three months away from Christmas. I wonder how many of you have already purchased some items to give as presents to family and friends. If we can make preparations by buying gifts, I think it would also be a good idea to pray for their hearts to be receptive to the gospel as Christmas approaches.
Gracious God, right now we think of loved ones who don't seem to know the love of Christ in their lives. We call their names out to you right now. Soften their hearts to the message of Jesus Christ that they will be open to receiving the gift of salvation – even if it is during the Christmas season.
We also pray that you would send out workers into Your harvest field. Place people in strategic places where the fruit of souls is ripe for picking and enable them to reap a harvest.
We pray against the strongholds of the enemy. Where there is pain or confusion that keep people from surrendering their lives to you, we pray that you would tear down the walls.
And when there is opportunity for us to pray for and with others, help us to be caring and bold enough to offer prayer for them. We pray that You would move on their behalf in such a way that they would encounter You in their own lives and experience Your saving grace through Christ Jesus, in whose name we pray. Amen.
Pray On!

© 2011– Jamestown UMC, All Rights Reserved