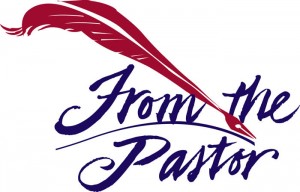 December, 2019
Learning from Unlikely Sources
We can learn from people all around us. Some time ago, I heard someone say that even at a funeral of someone who seemed to be antagonist against all religion; we can still learn something from their life, even if it is what we do not want to do with our lives. In a similar way, quoting a specific person or a specific point, does not amount to a total endorsement of that person's whole life and character. I hope we can all agree on that.
"A Christmas Carol" does not always portray the best theology. Many Christmas "stories" tend to approach the holiday in a generic way, noting the general themes rather than the specific focus on the birth of Christ. But there are themes that arise in this classic story that can help us reflect on our own faith.
Through the Sunday's in December we will use the story of Scrooge and Tiny Tim as a backdrop for our worship. Obviously, we will be reading the Scriptures and seeking to learn from God's Word as we celebrate the coming of the Christ. But we can learn from Scrooge's mistakes and his transformation as well.
The general themes I plan to use during the month of December are as follows:
Breaking Christmas Chains Forged in Life
Reawakening the Joy inherent in Christmas
Valuing Relationships Especially at Christmas
Writing a Good Ending to Your Christmas Carol
Celebrating a Christmas of Miracle Transformations
(Christmas Eve)
Honoring Christmas in Your Heart All Year Long
There is a "calendar" available to help transform this Christmas "from Humbug to Hallelujah". You can pick one up at our welcome center. So, invite your friends and family members to join us as we celebrate Immanuel – God with us.
Have a blessed Christmas. Hallelujah!

© 2011– Jamestown UMC, All Rights Reserved