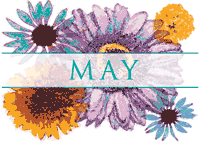 Church Community Services
is looking for help packing
food boxes. Need, HEALTHY
YOUNGER DEMOGRAPHIC
PEOPLE. Also need help in
"Seed to Feed" areas.
CONTACT Mary Keller
295-3673 x112. or
Click here for email.



Gone to be with God
Doug McIntosh
May 21, 2020

THE WEEK AHEAD
***NOTICE***
Some activities are now
allowed to meet in
Fellowship Hall.
Contact your group leader.
Sunday videos services.
Click on "Service Videos"
or "Sermons & Scriptures"
at the left side of this page.


June 2020
Committee Meetings
Committee Meetings may be
cancelled or conducted online.
Check with your committee
Chair for your meeting status.