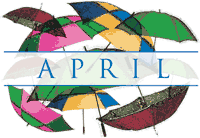 THE WEEK AHEAD
***NOTICE***
Jamestown UMC has
temporarily closed.
All non-essential Church
activities are postponed
until further notice.
Because of the shutdown,
abbreviated videos of the
Sunday services will be
available online.
Click on "Service Videos"
at the left side of this page.
The April 5th Video will
include an online Communion.
Be prepared with your
juice & bread (or crackers)
prior to starting video.

April 2020
Committee Meetings
12th-Staff/Parish, 7:00pm
19th-Trustees, 6:00pm
20th-Education, 7:00pm
Committee Meetings
may be cancelled or
may be conducted online.
Check with your committee
Chair for your meeting status.