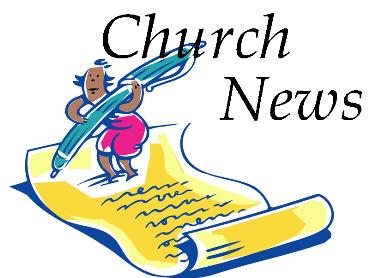 U p c o m i n g
N e w s & E v e n t s
• Monthly 2023 Newsletter
• Loose Coin Offering
• Mission for Church Community Service
• Devotions & Drumming—Mon.-Wed.-Fri.
• United Methodist Men's Breakfast—February 5th
• Feed the Firemen—February 6th
• Community Luncheon—February 7th
• Cub Scout Sunday/Food Drive — February 12th

• On-line Monthly Newsletter
The January 2023, Jamestown Today, is now available.
Click here Newsletters or on the "Newsletters" link at the left.

• Loose Coin Offering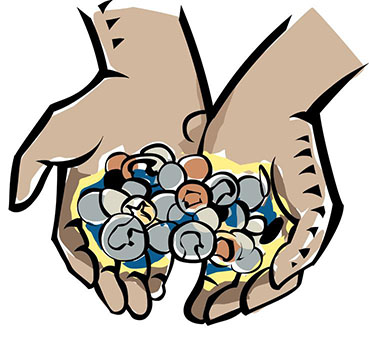 Our January 2023 collection is for Riverview Adult Day Care.
Thank you for your generosity.
Missions Leader.
• Mission for Church Community Service
It's been a long standing tradition at JUMC to collect non-perishable food for Church Community Services on the first Sunday of each month. Collections have been dwindling to very low levels recently. For the unforeseen future, Missions is trying to improve our contributions by designating specific products that will be chosen monthly and collected throughout the month. At the end of the month, those items will be delivered to CCS and a new set of products chosen. Let's work together to show God's love to our community.
Needs for January are, Canned Meat, Soup, Hamburger helper. The need for donations now is critical. We leverage every donation. For example, a $100 donation gives us the leverage to purchase $600 worth of food for the pantry!
If you would like to make a donation, visit our website at churchcommunityservices.org and click on the Donate button today.
• Devotions & Drumming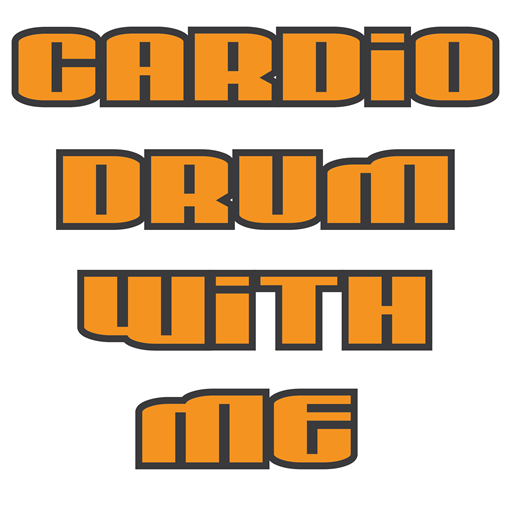 Exercise your body and your spiritual mind. Join us for Devotions and Cardio Drumming.
We will meet in the Fellowship Hall on Monday, Wednesday and Friday mornings from 8:30-9:15 a.m.
This class is open to all ages and all levels of fitness. You will need an exercise ball, bucket and drumsticks. I hope you can join us for some lively music and fun exercise. Contact Roberta Mann, Jeff Clark or the office if you have any questions.
• United Methodist Men's Breakfast


The United Methodist Men will have our monthly breakfast/meeting on February 5th at 7:00am. All men are invited.
• Feed The Firefighters Project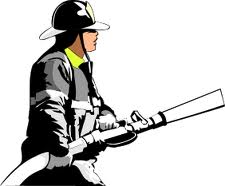 In Building Bridges to the Community, Jamestown UMC is sponsoring the Feed the Firefighters project. This project involves preparing a meal for the Baugo Township Fire Department on the first Monday of each month.
What is a Volunteer Firefighter? Click Here
In "Building Bridges to the Families of the Community", we need volunteers to prepare a dessert for the next training session on February 6th. A sign-up sheet is on the bulletin board or contact Becky Buss to volunteer.
This is a wonderful opportunity to provide a service to the firefighters who put their lives on the line to serve the families of Baugo and neighboring townships. The Baugo Township Fire Department is definitely a "Family" in our community.
At this time, JUMC is supplying only a dessert.
• Community Luncheon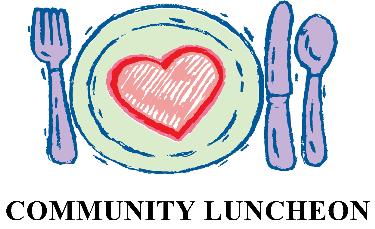 Senior Luncheon has a new name, now referred to as Community Luncheon. You don't have to be a senior citizen to attend. Invite someone! All are welcome to attend.
Our next Community Luncheon will be on February 7th.
Come, bring a dish and enjoy all the variety of foods. Remember, Methodists love to cook, bake and eat!
• Cub Scouts Food Drive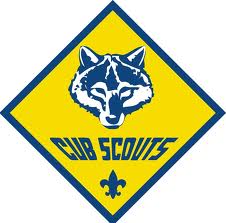 Sunday, February 12th is Cub Scout Sunday. Our Cub Scout Troop is having a "Scout for Food" drive that day. If you would be able to help them out, bring non-perishable food items to the church that day and they will collect those items from you.
Thank you for supporting our scouting programs.
© 2011– Jamestown UMC, All Rights Reserved