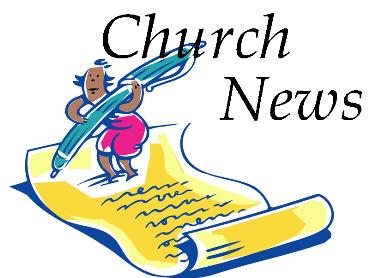 U p c o m i n g
N e w s & E v e n t s
***SPECIAL NOTICE***
Some Events and activities listed below may be
taking place or may still be cancelled or postponed.
Check with your activity leader to verify.
• July 2020 Newsletter
• Loose Coin Offering
• Mission for Church Community Service
• Devotions & Drumming
• United Methodist Men's Breakfast — July 5th
Cancelled


• Feed the Firemen —July 6th
• Senior Luncheon —July 7th??
• Craft Day —July?
• United Methodist Women — July 26?

•On-line Monthly Newsletter
The June 2020, Jamestown Today, is now available on the website.
The newsletter is in PDF format so you will need to have Adobe Reader (or an equivalent program) to view it. Click here Newsletters or on the "Newsletters" link at the left.
(We apologize; there will be no July Newsletter. Watch for the August Newsletter.)
• Loose Coin Offering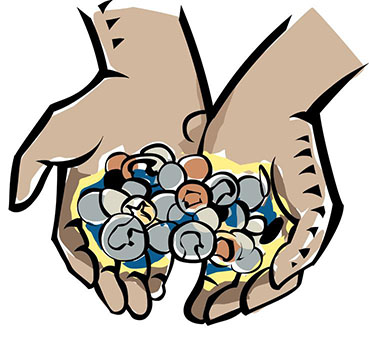 July Loose Coin offering will go to SPA (Spiritual and Personal Adjustments) Women's Ministry Homes.
(Send Donations directly to the church office. Be sure to designate SPA as the recipient.)
Deb Beehler, Missions Committee.
• Mission for Church Community Service See Notice Below
It's been a long standing tradition at JUMC to collect non-perishable food for Church Community Services on the first Sunday of each month. Collections have been dwindling to very low levels recently. For the unforseen future, Missions is trying to improve our contributions by designating specific products that will be chosen monthly and collected throughout the month. At the of the month, those items will be delivered to CCS and a new set of products chosen. Let's work together to show God's love to our community.
NOTICE: Our food collection focus for July is: CCS is continuing to request financial donations during the coronavirus period. Check CCS website for details.

Missions Committee
• Devotions & Drumming Back to our normal schedule.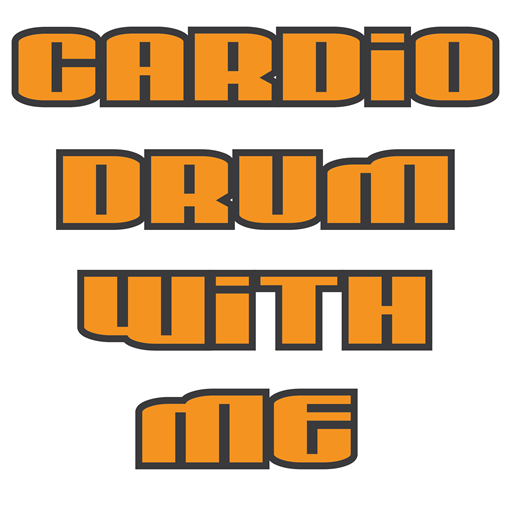 Exercise your body and your spiritual mind. Join us for Devotions and Cardio Drumming.
We will meet in the Fellowship Hall on Monday, Wednesday and Friday mornings from 8:30-9:15 a.m.
This class is open to all ages and all levels of fitness. You will need an exercise ball, bucket and drumsticks. I hope you can join us for some lively music and fun exercise. Contact Roberta Mann or the office if you have any questions.
• United Methodist Men's Breakfast Cancelled




The Methodist Men will meet on July 5th for their monthly Breakfast and meeting. Come and enjoy a hearty breakfast and fellowship.

• Feed The Firemen Project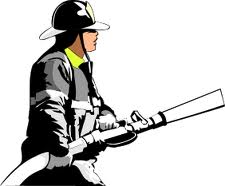 In Building Bridges to the Community, Jamestown UMC is sponsoring the Feed the Firemen project. This project involves preparing a meal for the Baugo Township Fire Department on the first Monday of each month.
What is a Volunteer Fireman? Click Here
Current members of BTFD and church members or family of a church member who are serving or have served on the department. Click Here
In "Building Bridges to the Families of the Community", we need volunteers to prepare meals for the next training session on July 6th. A sign-up sheet is on the bulletin board or contact Deb Beehler to volunteer.
This is a wonderful opportunity to provide a service to the firefighters who put their lives on the line to serve the families of Baugo Township. The Baugo Township Fire Department is definitely a "Family" in our community.
Volunteers should prepare dishes for approximately 15 firemen. The meal should be placed in aluminum foil pans and taken to the fire department building by 6:30 p.m. The firemen will be involved in a training program and will eat in stages. Using throw-away pans assures that dishes will not be lost or require pick up. The meal should consist of meat, vegetable, salad or potato and a dessert.
• Senior Luncheon




Senior Luncheon will meet next on July 7th??. Bring a dish to share and enjoy good food and fellowship.
• Craft Day

Join us for a fun evening of scrapbooking & crafts. Bring your projects and join with fellow crafters. You may bring a snack to share. We will have some equipment available for you to use and a few supplies to purchase.
Call Jane Rapp at 262-1975, or Paula LaPlace, 294-1056, if you have any questions. There is no charge for this event. Bring your friends!

Next Craft Day: TBD
(Check with Jane or Paula)
• United Methodist Women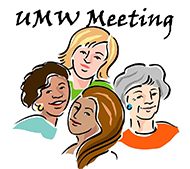 The UMW meets on the 4th Sunday morning prior to service. They meet in the "Builder's" classroom downstairs. The next meeting will be July 26??. Please plan to join them.
© 2011– Jamestown UMC, All Rights Reserved